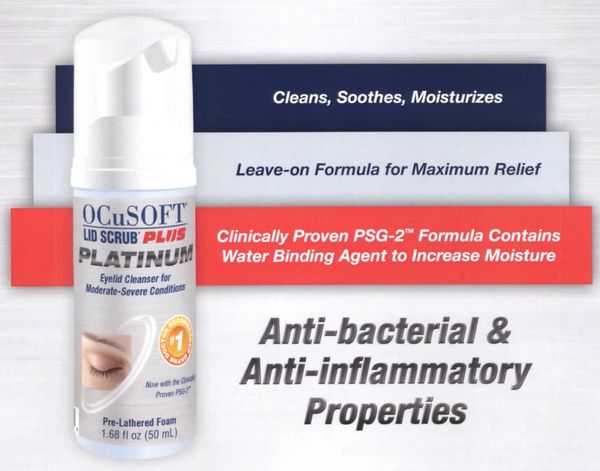 Lid Scrub Plus Platinum
OCuSOFT Lid Scrub Platinum is an extra strength leave-on eyelid cleanser that effectively eradicates seven different strains of bacteria commonly found on the eyelids.
Properties in Lid Scrub Platinum (PSG-2) have also been reported to have anti-bacterial and anti-inflammatory properties.
Mimicking the natural lipid layer of the outer epidermis for increased moisturizing throughout the day.
50mL foam pump bottle
Reviews